Looking for unique and fun Christmas Party ideas for your business? If you are interested in offering your team a truly memorable and exciting event as a pat on the back for a job well done, then an Ace Nights Christmas Party is the perfect solution. We can personalise a Casino Party for your business including themes such as the Roaring 20's, James Bond and Las Vegas.
Your guests will be immersed in an energetic and engaging Casino Party. There will be lots of cheering and high fives as their host does all they can to make everyone a winner at casino games like Blackjack, Roulette, Craps, Poker and Big Wheel. So let the party celebrations begin!
Not only is a Christmas Casino Party extremely entertaining and fun, it is a zero stress solution to your work Christmas Party entertainment. We take care of all the Casino game preparations for you and manage your guest's involvement throughout the event.
So how does an Ace Nights Christmas party work?
Hiring Ace Nights for your office Christmas Party will be an experience that will have your guests entertained throughout the evening and no doubt talking about it for months to come!
Your chosen theme will be set up well in advance of your staff and guests arriving providing a true 'wow' factor.  Imagine their reaction when they walk in and see the full-size deluxe tables usually only found in a real casino. Everyone receives $2000 of fun money personalised with your company log, which will be exchanged by guests for chips at our clean and professional tables.
For the duration of your event all guests will have the opportunity to play the tables and games chosen for your event. And when it's time to wrap up the party fun one lucky staff or guest will be crowned the winner of the 'Almost Gold Trophy'!
Your unique and entertaining work Christmas Party package with Ace Nights includes:

A completely entertaining and interactive 3-hour Casino show

Use of our immaculate full-size deluxe casino-tables

A team of highly trained and experienced croupiers

Fun money personalised with your company logo to be distributed among guests

A personalised "Almost Gold Winner's Trophy" to be awarded at the end of play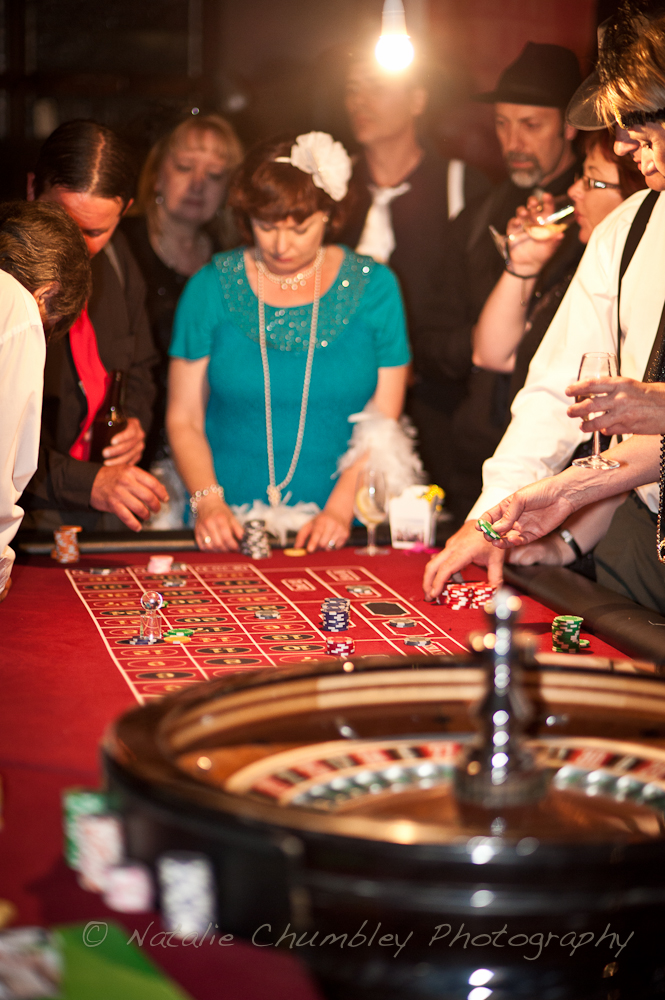 As far as Christmas Party ideas go, Ace Nights has all the ingredients to make your end of year celebrations truly memorable. And best of all no one has to dip into their own pockets to play!
We would love to customise the perfect party for your business and build a truly memorable experience for your staff and guests.  Drop us a line and let's get this party started!