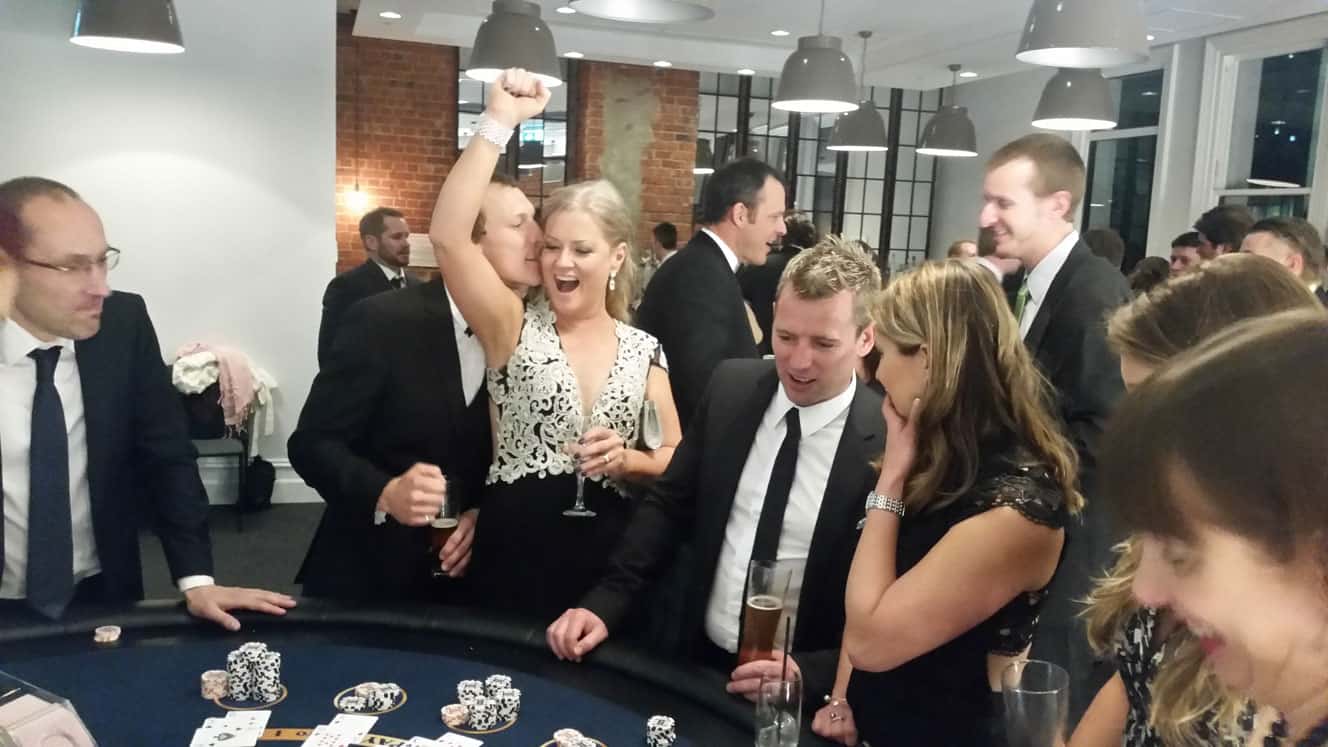 Benefits of holding a fun casino night
Have you ever thought about hosting your own fun casino but you're not sure if it would add anything to your night? We've compiled our top 5 list of the features and benefits of holding an Ace Nights Fun Casino party.
No 1. Firstly, have you ever been in a real casino and heard someone squeal as their number came up on roulette or they got dealt the perfect hand on the blackjack table? That kind of excitement is contagious and happens continuously at one of our nights. This is because everyone loves the thrill of winning and at a fun casino night there are no losers as no real money is wagered, everyone gets personalised fun money to bet with. Best of all, if they lose it they can come and see us to get more fun money to play again. You don't see that happen at a real casino now do you?
No 2. People are extremely competitive which is why we run our night as a competition with the prize being a trophy and bragging rights over your mates. People are given a designated time at the tables to make as much money as they can with their fun money. At the end of this the players with the most amount are recorded, and then at the end of the night the seven highest money makers play off on a final blackjack table to become the nights champion.
No 3. Ever walked into a party and seen lots of small groups formed where people who have known each other for years are talking and the only people you know are the ones having the show? Well a fun casino night is a fantastic ice breaker and a great way to get everyone involved in the night. People who have never met before end up best friends in their attempts to beat the dealer and get the best hand.
No 4. With your guests enjoying themselves so much on the tables it gives you time to circulate and really enjoy your night without having to worry if people are having a good time.
No 5. Lastly, and the best one is the thanks and accolades you will receive from all your friends and family for hosting one of the best party's they have ever been to. We state on our site that people will be talking about the night long after it is over and this is the absolute truth. Feedback from our nights is always positive, and we have a high rate of repeat business.
So if you think you'd like to give a fun casino night a try, give us a call on 0402 964 477 or visit the Contact Us page and send us through some details.